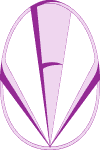 1st December 2005

Improved Presentation
I am delighted to announce that Mother, Elizabeth Bellhouse, has written a Newsletter for Christmas 2005 and that we are also able to bring you a special selection of Vita Fons II products for you, your family and friends.
Last year Vita Fons II Soap was introduced into our range and demand was so great we quickly and embarrassingly ran out of stock and were back ordered into January.
Youíll be pleased to know that this year we have arranged a much larger stock of Soap, plus Ron has designed an attractive Gift Box which make a really nice present. The Gift boxes readily take four Soaps, or two Soaps and a Talcum Powder.
Just a quick reminder: that to gain most benefit from Vita Fons II you should take it internally AS WELL as making external applications. ó Applications of our Soap, Ointment, Lotion, Massage Oil, Salve and Talcum Powder upgrade the energy which becomes matter, while a dose (five drops) of our Water (or a Tablet) upgrades the food which becomes the energy needed to fuel your soul: conscious Awareness.
By taking AND applying Vita Fons II you have a greater chance of making the changes your soul needs. You are also more likely to retain the progress you have made. Professor Frederich Plog, of Frankfurt, Germany, tested a group of people and found that, on average, they gained almost twice the benefit from both applying and taking Motherís Preparations as they did from simply making an application.
The exclusive boxes will hold a combination of Vita Fons II Preparations. For instance: two Waters and two Ointments; or a Foliar Spray and Soil Conditioner. If you prefer a different combination of Preparations then phone, or drop us an eĖmail, and we will advise you if they will fit attractively into a gift box.
We also have Gift Vouchers and packs of Ronís cards available.
I join my Mother, Ron and all our staff in wishing you
a very happy and blessed Christmas.

P.S. Please ensure that we receive any delivery instructions before 16th December 2005.

P.P.S. If it would help, we can post your present direct to your family and friends.
---

Please view the pages below. For further details and/or the name and address of your local outlet, please send us an

e–mail with your full name and address


or write to: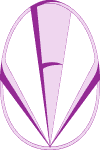 Vita Fons II Limited,
Combe Castle, Elworthy,
Taunton, Somerset,
England TA4 3PX.
| | |
| --- | --- |
| Telephone: 0044 (0)1984 656245 | Fax: 0044 (0)1984 656734 |