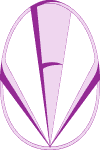 STORING
your Vita Fons II
To help preserve Vita Fons II's potential for transformation do not decant it from its original jar or bottle.
All Vita Fons II products should be kept in the box or tube supplied, with the lid replaced, in a cool, dark place away from toxic matter (e.g. disinfectant, toothpaste, allopathic or homťopathic medicines), & electrical appliances etc.
The Vita Fons II for plants and soils should also be kept away from fertilisers, herbicides and/or pesticides.
Correctly stored, Vita Fons II should remain active for at least a year.
---

Please view the pages below. For further details and/or the name and address of your local outlet, send us an


e-mail with your full name and address

or write to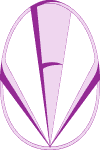 Vita Fons II Limited,
Combe Castle, Elworthy,
Taunton, Somerset,
England TA4 3PX.

| | |
| --- | --- |
| Telephone: 0044 (0)1984 656245 | Fax: 0044 (0)1984 656734 |