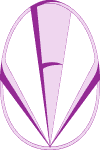 10th December 1999
Announcing a
New Vita Fons II Tablet
I am pleased to announce a new Tablet has been added to the Vita Fons II range. It is suitable for people who have an overactive thyroid, and/or who are allergic to milk. The new Tablet consists of a compound of calcium phosphate, potato starch and magnesium stearate. The new Tablet carries Vita Fons II's numinous energy very efficiently.
I wonder if you have ever thought of applying our Tablets! When I was last in Switzerland, I met a Doctor who told me he found every one of his patients needed Vita Fons II! He also told me he recommended that many of them apply our Tablets to the solar plexus chakra! Why? To help prevent imbalances caused by electrical fields — an increasing problem in modern society. How did his patients apply our Tablets? By attaching them to surgical tape!
The advantage of applying our Tablets (over the other Vita Fons II Products) is that you don't have to wipe them off, or rub them in. This means the benefit available from applying Vita Fons II has a better chance of being absorbed by the chakra to which it is being applied.
Other ways of applying our Tablets are to put a small amount of Vita Fons II Salve — on say the third eye chakra — and stick a Tablet(s) on to it; to treat your crown chakra, if you have curly hair, simply place Tablet(s) amongst your hair; and to treat your alter major chakra — which will assist conscious access to the Universal Unconscious — place some of our Tablets under your pillow each night.
I hope you find these suggestions helpful.
With very best wishes.
Yours sincerely,

---
Please view the pages below. For further details and/or the name and address of your local outlet, please send us an

e–mail with your full name and address

or write to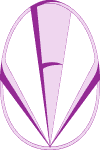 Vita Fons II Limited,
Combe Castle, Elworthy,
Taunton, Somerset,
England TA4 3PX.
| | |
| --- | --- |
| Telephone: 0044 (0)1984 656245 | Fax: 0044 (0)1984 656734 |