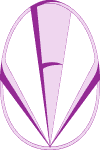 12th June 2002

Organic Status
for our Animals, Plants and Soils Products
Since last writing I have received some rather exciting news I would like to share.
Overseas we have a network of Importers who handle the distribution of Vita Fons II and, wanting to supply Vita Fons II to farmers and horticulturists who are 'organic', our Austrian Importer decided to register Vita Fons II with Austria Bio Garantie. (They adhere to EU regulation 2092/91, the regulation the Soil Association here in the UK has to comply with).
Having gained accreditation from Austria Bio Garantie our Dusting Powder, Foliar Spray, Rooting Powder, Seed Dressing, Soil Conditioner and Superhealth (Vita Fons II Water for animals) can be used for the production of eggs, dairy products, fruit, meat and vegetables that are officially organic.
I appreciate that you are not one of the 11,000 registered organic producers in Austria and so are wondering why I find this such exciting news. But with the potential use of Vita Fons II increasing significantly we could soon read reports on a farm, as opposed to a garden, scale such as the one from N. B. J. in Cheshire: 'Our garden is looking enchanting, it is vibrant with colour, birds and wild life since using Vita Fons II Soil Conditioner'. Imagine the difference this would make to the environment — birdsong springing up again everywhere!
Norman Leech FRHS, F Inst PA, when Director of Blackpool Parks, the largest Parks outside London (a man at the top of his profession), considered the work we are doing here '...the greatest single contribution to fertility of the soil, in post war years'. He found, that by using my Foliar Spray and Soil Conditioner, he could raise the vitality of plants so they could shrug off 'unknown viruses'. Plants respond because, just like all our other preparations, the Foliar Spray and Soil Conditioner form a bridge between the spirit and the indwelling Divinity. The following is a report from a non professional — a housewife — from Middlesex, who wrote 'I had two gnarled, eaten plants which have responded miraculously to Vita Fons II Foliar Spray, and are now abundant and vibrant. I am not a knowledgeable gardener but I know a miracle when I see it'.
To celebrate the registration of Vita Fons II as an officially recognised product for organic food production, if you order a bottle of Foliar Spray before 30th June 2002 we will send you a bottle of Soil Conditioner free of charge.

---

Please view the pages below. For further details and/or the name and address of your local outlet, please send us an

e–mail with your full name and address

or write to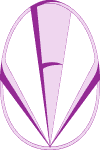 Vita Fons II Limited,
Combe Castle, Elworthy,
Taunton, Somerset,
England TA4 3PX.
| | |
| --- | --- |
| Telephone: 0044 (0)1984 656245 | Fax: 0044 (0)1984 656734 |