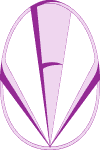 10th July 2003


Our Back-up Service
It is now very widely accepted that (1) every atom of each cell has a Divine content and (2) that all matter is energy, while (3) Judaism, Christianity and Islam believe mankind is spiritually Fallen –– with disastrous effects throughout all Creation: the whole physical world.
The most powerful energy of all is the one which causes the physical world to come into being. For thousands of years it has been called "The Word" –– a numinous sound (or energy) which wants nothing more nor less than that everything It has created live in total harmony.
What Vita Fons II Back–up does is to broadcast numinous energy to an individual 24 hours a day. This is possible because we are able to access an individual's unique vibrations via a snippet of their hair which enables us to (1) pick up the frequency of their radiations, and (2) then form a channel (or bridge) between the individual and The Word.
The original idea behind our Back–up Service was to augment the effectiveness of the Vita Fons II products. However, it has proved worthwhile in its own right and, as you will appreciate from the following reports, we are able to broadcast Vita Fons II worldwide:
'I would like to continue with the Back–up Service –– its such a help!'. J K, Tennessee, USA.
'The pain has not shifted but emotionally I [have] certainly picked up. I felt overwhelmed by demands from my family and some friends. [But] using Vita Fons II has helped me to address the core issue in a calm and insightful way'. B D V, Sydney, Australia.
'Vita Fons II is truly amazing.....S's eyesight has improved remarkably since I sent his hair snippet. His whole mood and attitude has become increasingly positive!'. N V, Sussex, UK.
'I enclose a snippet of T's hair, to continue the [Back–up]. There is a definite improvement in his responses, and he is more peaceful I am happy to say!' K P, Co Durham, U.K.
The Back–up Service is so helpful we would like to encourage you to try it. If you would like Vita Fons II broadcast to you for 60 days, for the price of 30, then ensure we receive your snippet of hair before 31st July 2003. (We look on it as our contribution to making the world a better place to live in!)

---

Please view the pages below. For further details and/or the name and address of your local outlet, please send us an

e–mail with your full name and address

or write to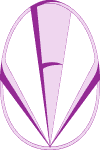 Vita Fons II Limited,
Combe Castle, Elworthy,
Taunton, Somerset,
England TA4 3PX.
| | |
| --- | --- |
| Telephone: 0044 (0)1984 656245 | Fax: 0044 (0)1984 656734 |