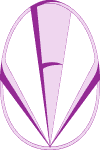 17th May 2005

Remember the tsunami?
An increasing number of scientists are of the opinion that Nature reflects man's behaviour, and that the only way for Her to become Whole again is as a result of spiritual intervention.
Mother's aim in making Vita Fons II has always been to try to heal Nature. To achieve this Mother (Elizabeth Bellhouse) appreciated that she first had to help man become more spiritually Competent. It will take a change of spiritual outlook in ±7,500,000 people for us to possibly experience Isaiah's prophecy of the leopard lying down with the kid or of the lion and the ox eating straw together.
While this may seem improbable, it can now be proved that Nature mirrors man. So if we behave badly, Nature responds with storms, tempests, poor crops, etc. Therefore, if a sufficient number of us become more spiritually Aware, Nature will react and become more bountiful.
It is always very encouraging when people tell us how they respond to using Vita Fons II, including Back–up. Via the Back–Up Service we can broadcast Vita Fons II to a person or animal twenty four hours a day. With our busy schedules, Back–Up has the advantage of decreasing (or eliminating) the necessity of taking Vita Fons II to experience its effect. Mother has reproduced one or two reports about the Back–Up Service in her Whitsun Newsletter.
As part of our effort to increase the general level of man's spiritual Awareness and to make it easier for you to introduce the Back–Up Service to a friend or relative, we would like to offer him/her a sixty day period for the price of thirty days or one hundred and eighty days for the price of ninety. As a thank you we would be pleased if you accepted the same offer for the same period.
Due to the degree of interest created by Ron's photographs we have decided to offer the (Gift Voucher) cards in packs. Each pack will consist of six cards (and envelopes), of the same design.
We hope you will enjoy sharing both offers with your friends and family.

P.S. The half price offer only applies for new users of the Back–Up Service.
Please ensure the snippet(s) of hair reach us before 6th June 2005.
---

Please view the pages below. For further details and/or the name and address of your local outlet, please send us an

e–mail with your full name and address

or write to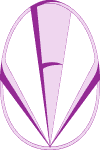 Vita Fons II Limited,
Combe Castle, Elworthy,
Taunton, Somerset,
England TA4 3PX.
| | |
| --- | --- |
| Telephone: 0044 (0)1984 656245 | Fax: 0044 (0)1984 656734 |